South African based Huw Jones is set to make an unexpected debut for Scotland, after being called up to be part of the squad on their tour of Japan this summer.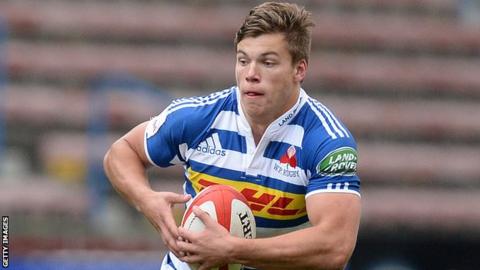 Having been overlooked for one of the few Centre roles in the squad when it was announced back in May, he got the nod after Glasgow Warriors' Finn Russell pulled out because of an injury.
He wasn't expecting the call, and the move is all the more surprising because he hasn't actually played rugby in Scotland, despite being born there 22 years ago.
His parents moved down to England when he was just a child, and he was coached in the Bath set-up for a few years, before taking a step back to concentrate on his studies. It was only when he went on a Gap Year exchange visit to South Africa that his career started to take a few upward turns.
After excelling in local rugby in South Africa, he received a scholarship for the University of Cape Town, and heped them to win the Varsity Cup. As he scored his try to help them win in the final, he was being watched by tens of talent scouts, all eager to land him for their club. A deal with lower-league Western Province followed, before a move to the Stormers in the Super Rugby league.
Speaking to the press, Jones couldn't believe that he was actually part of the squad – "The call came as a bit of a surprise, but I'm thrilled and can't wait to get to Edinburgh next month and play my part in an exciting squad."
Tickets for the Tour of Japan can be found on this website, with some great hospitality packages to follow the team around for the whole tour. Scotland are expected to compete against the Japan national side, as well as a local side, and the champions of New Zealand.